Yoshiyuki Umehara Solo Exhibition "bring back"
2022.08.06 – 2022.08.21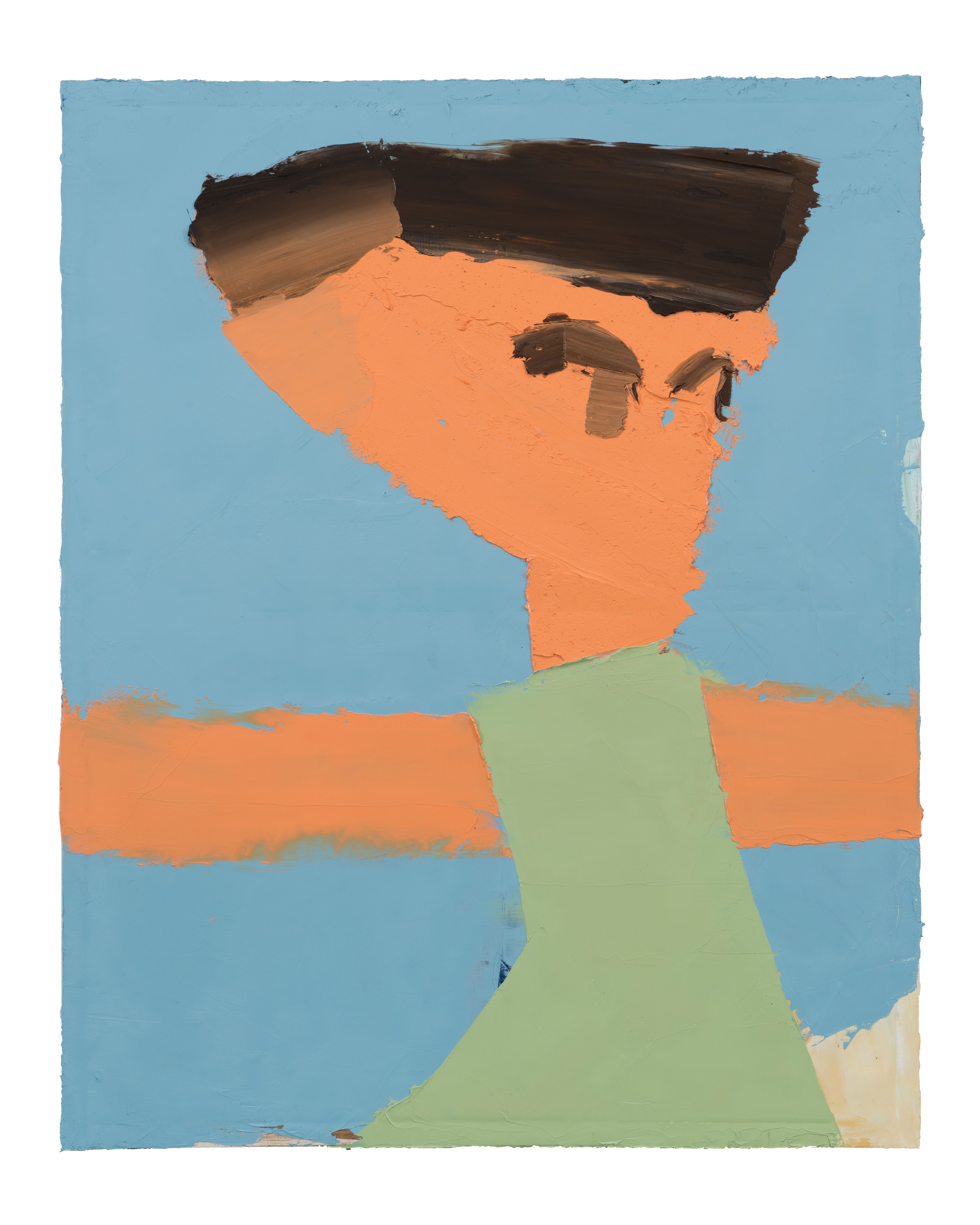 "self portrait", 2020, oil on canvas, 1620×1303mm
ARTDYNE is pleased to present Yoshiyuki Umehara's solo exhibition "bring back" from August 6 (Sat) to August 21 (Sun).
Umehara was born in Gunma Prefecture in 1997, graduated from Tama Art University's Department of Painting in 2020 with a major in oil painting, and is an up-and-coming young artist currently based in Kanagawa Prefecture. The face that appears on the painting, painted thickly with a painting knife, is eye-catching as a simplified icon, but at the same time it quietly shakes the viewer with its various backgrounds of human pain, sadness, resignation, and malice. The borderlines and layers, which are hardly smooth, directly convey the materiality of the paint, appealing to us with their raw mass.
In this exhibition, more than 10 of his new works and graduation theses will be exhibited. We hope you will take this opportunity to view and appreciate them.
Artist Statement
When I feel restless, I go into the mountains, where there are many signs of life.
Birdsong, animal trails, sounds and smells, plus stones, trees, and river water, all have them.
I find myself concentrating my scattered consciousness and imagining its unseen form.
The presence wraps around the many things I brought in, covering them like a band-aid and giving them shape.
I took it home and painted.
I went back and forth between the canvas and the image.
In this process, I would recall the scene of the mountain and at the same time, I would look at myself.
After repeated painting, the image appeared as an independent object.
The eyes, as simple as symbols, held a lot of information and looked at me again with averted eyes.
There is no escape from the many things I have seen.
And I go outside to look for that presence like a bandage again.
I think that the presence I felt then was inside me from the beginning.
Yoshiyuki Umehara
Biography
Yoshiyuki Umehara
1997
Born in Gunma Prefecture
2020
Graduated from Tama Art University, Department of Painting, Oil Painting
Currently lives and works in Kanagawa, Japan
Solo Exhibition
2022
"FACE"GALLERY ROOM A / Tokyo, Japan
Group Exhibition
2022
"Pictures with Zombies" Space Kurage/Kanagawa
"The first picture I want to show this year" gallery TOWED/Tokyo
"Touching Line Train ver HAND!" YAMANOTE LINE MUSEUM/Tokyo
"Spring Group Show 2021," ARTDYNE, Tokyo
"SELECT PLAYERS," THE blank GALLERY/Tokyo
"One FACE 2022," roid works gallery /Tokyo
"WHAT CAFE × WHYNOT.TOKYO EXHIBITION" WHAT CAFE / Tokyo, Japan
2021
"Winter Group Show 2021 -Air-" ARTDYNE / Tokyo, Japan
2020
"Tokyo Five Art Universities Joint Graduation/Completion Works Exhibition", The National Art Center, Tokyo, Japan
Awards
2020
Excellent Prize, Tama Art University Graduation Works Exhibition 2020