MA JIAHAO Solo Exhibition "Chatelaine Nagashima"
2022.06.18 – 2022.07.03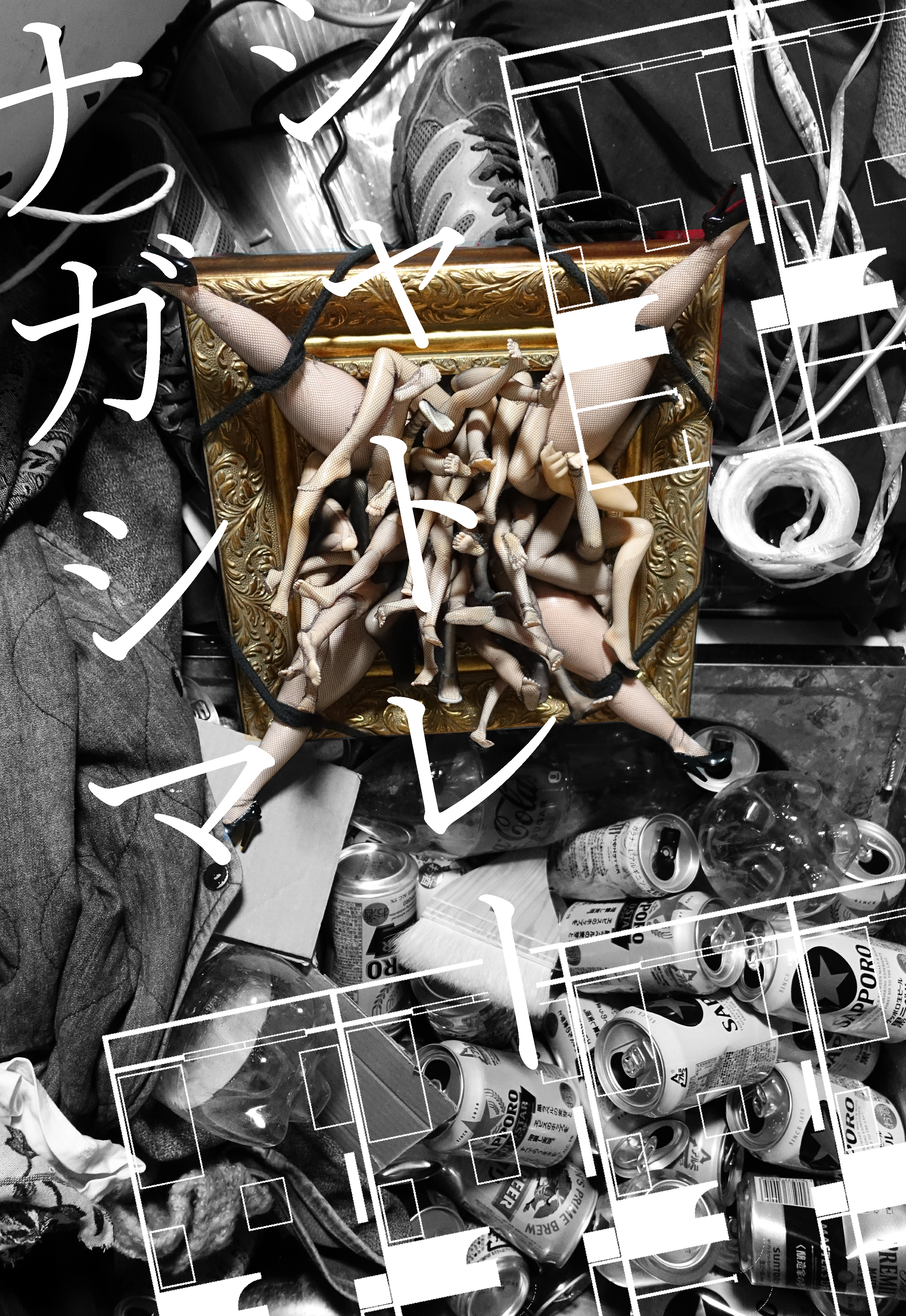 ARTDYNE is pleased to present "Chatelaine Nagashima" Ma Jiahao's second solo exhibition at our gallery from June 18 (Sat) to July 3 (Sun).
Ma Jiahao was born in Xi'an, People's Republic of China in 1996, came to Japan in 2015, and graduated from Tama Art University in 2020 with a degree in oil painting. He has been selected for the 4th CAF Prize and the 22nd Taro Okamoto Award for Contemporary Art, has held three solo exhibitions in Japan, and actively participates in group exhibitions and art fairs.
In this exhibition, his second solo show at ARTDYNE, he recreates the apartment where he lived when he first arrived in Japan, and shows how he lost his goals and motives in his life after he was given freedom after taking an art school entrance exam, and how he simply consumed time. The exhibition will be a place where visitors can relive the situation in which the artist lost his goals and motives in life and became an object that simply consumed time.
In a room filled with all kinds of "unhealthy" things, such as freedom, emptiness, and spinning desires, the audience is forced to search for "greed" hidden in the "depression" (i.e., to find a work of art among the enormous amount of garbage). We hope you will visit the gallery to see what you can read from the words of Ma Jiahao, "Depression and greed are two sides of the same coin, and I want to tell what makes depression depression and greed greed.
This exhibition will be an installation using the entire gallery space. Please note that admission may be limited depending on the number of visitors.
The artist will be leading a normal life while in the gallery. He may be playing video games or watching cartoons, but please understand that these are also his works. He also has to work for a living and cannot be at the gallery every day. He sometimes feels depressed, but he goes to work to continue his life.
Biography
MA JIAHAO
Born in 1996, Xi'an, People's Republic of China
2015
Came to Japan
2020
Graduated from Tama Art University, Department of Oil Painting
Currently lives and works in Saitama, Japan
Solo Exhibition
2021
"Involution society" ARTDYNE
2020
"Set a blaze" TAV GALLERY
2018
First solo exhibition "Dust (PM2.5)" TAV GALLERY
Group Exhibition
2022
"ART NAGOYA 2022"  Nagoya Kanko Hotel, Nagoya, Japan
2021
"3331 Art Fair 2021"  3331 Arts Chiyoda
2021
"What are you doing in 여기? " TAKU SOMETANI GALLERY
2020
"Tokyo Five Art Universities Exhibition"  The New National Art Museum, Tokyo
2019
"mid core Group Exhibition"  TAV GALLERY
Awards
2020
Ichiro Fukuzawa Award
2019
Selected for the 22nd Taro Okamoto Award for Contemporary Art
2017
Selected for the 4th CAF Prize