AYAKO ISHIBA "Shuttle Run 2022"
2022.04.22 – 2022.05.08
Ayako Ishiba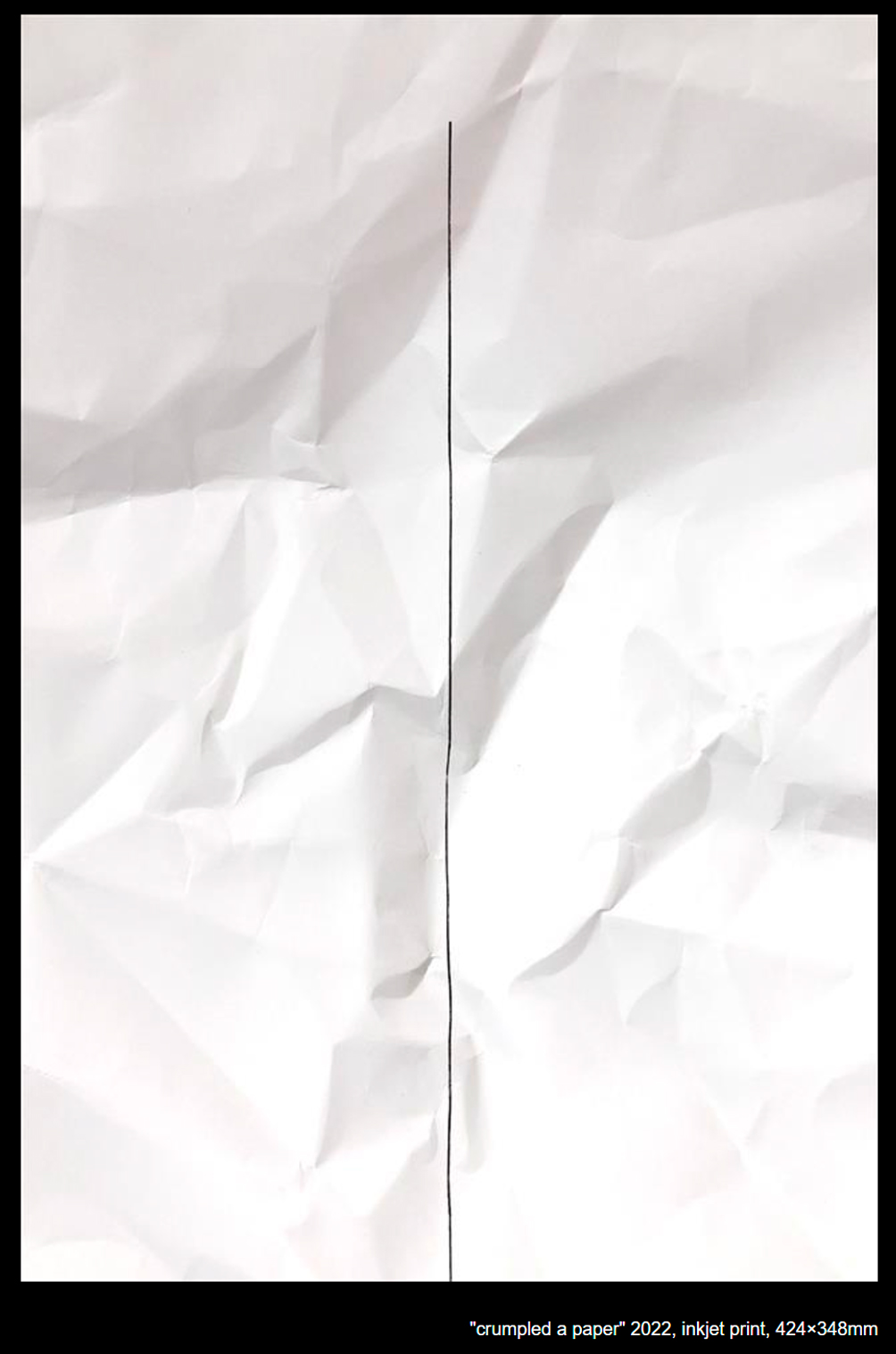 Exhibition Title: Ayako Ishiba Solo Exhibition "Shuttle Run 2022
Dates: April 22 (Friday) – May 8 (Sunday), 2022
Hours: 12:00-19:00, closed on Monday, Tuesday and Wednesday
ARTDYNE is pleased to announce "Shuttle Run 2022," a solo exhibition of Ayako Ishiba from April 22 (Friday) to May 8 (Sunday), 2022.
Ishiba was born in Hyogo, Japan in 1991, and graduated from Aichi Prefectural University of Fine Arts and Music in 2016 in the field of oil painting and printmaking. 2019 "Aichi Triennale: The Age of Emotion", "LUMIX MEETS BEYOND2020 BY JAPANESE PHOTOGRAPHERS #7 (Tokyo, Japan) (Amsterdam, Paris). She is one of the artists who have been attracting more and more attention in recent years, winning the Encouragement Award at "VOCA2019 – New Artists of the Plane".
Especially in Her recent "2.5" series, she presents unique works focusing on the space between two and three dimensions by using black lines drawn with a pen on the surface of an object as a subject. The sense of discomfort that emerges from the works in this series questions our very act of "seeing" and shakes our sense of values that we live our lives according to existing rules and positions.
This exhibition takes a step forward from the "2.5" series and is named "Shuttle Run" from the image of a round trip of thoughts and techniques, and a renewal from the past to the future. The exhibition consists of works that incorporate illusions and visual play, a departure from the snapshots of the past. In addition to composing and photographing the awkward lengths of paper as motifs as before, her further interest is directed toward mass, and expands.
We hope you will take this opportunity to view and appreciate the development of Ayako Ishiba's new works.
Biography
Ayako Ishiba
1991
Born in Hyogo
2014
Graduated from Kyoto Saga University of Arts, Department of Printmaking
2016
M.F.A. Aichi Prefectural University of Fine Arts and Music
Solo Exhibitions
2021
Absence and Presence" 3331 Arts Chiyoda, Tokyo
2020
Zip_Symbol and Still Life" Gallery PARC, Kyoto, Japan
2019
Between Dimensions" Kodama Gallery, Tokyo
2018
Taga ga Hibi" Yamashita Building, Aichi, Japan
2017
2.5″ KUNST ARZT, Kyoto
2015
Shikaku-Square/Sight/Blind spot-" KUNST ARZT, Kyoto, Japan
2013
house" KUNST ARZT, Kyoto, Japan
Group Exhibitions
2021
Door to Contemporary Art", Mitsukoshi Nihonbashi, Tokyo
Figures of Appearance" ARTDYNE, Tokyo
2019
SAPPORO ART STAGE 2019 ART STREET Art Exhibition "Skipping the Gaze", Sapporo Culture and Art Center SCARTS, Hokkaido, Japan
ignore your perspective 52 "Speculation ⇄ Real" Kodama Gallery, Tokyo
LUMIX MEETS BEYOND2020 BY JAPANESE PHOTOGRAPHERS #7″ IMA Gallery, Tokyo / Gashouders, Amsterdam / Paris
Aichi Triennale: The Age of Emotion, Aichi Prefectural Museum of Art, Aichi, Japan
IMA×Edition "STYLED IN PHOTOGRAPHY" vol.1 "Wearing Photography, Words: T-shirt Collaboration by Photographers and Words" IMA gallery, Tokyo
VOCA2019 – Artists of the New Flat Surface" The Ueno Royal Museum, Tokyo, Japan
2018
Pop-up Dimension: Objects Drifting in the Breaking Dimension" Kodama Gallery, Tokyo, Japan
Consideration of Method", Cafeteria 2D, Aichi Prefectural University of Fine Arts and Music, Aichi, Japan
When Opaque Medium Becomes Transparent" Denki Bunka Kaikan, Aichi, Japan Ayako Ishiba, Nao Morimoto
Stand" masayoshi suzuki gallery (Aichi), Ayako Ishiba,  Nao Morimoto
Photographic Ambiguity" Kanazawa Art Gumi, Ishikawa, Japan
Awards
2019
VOCA2019 – Artists of the New Flat Surface, Incentive Award
Collection
Aichi Prefectural Museum of Art