Hajimareri
2022.01.08 – 2022.01.23
Atsuki Fujimoto, Hal Ozawa, Kenshiro Kihara, Kota Arai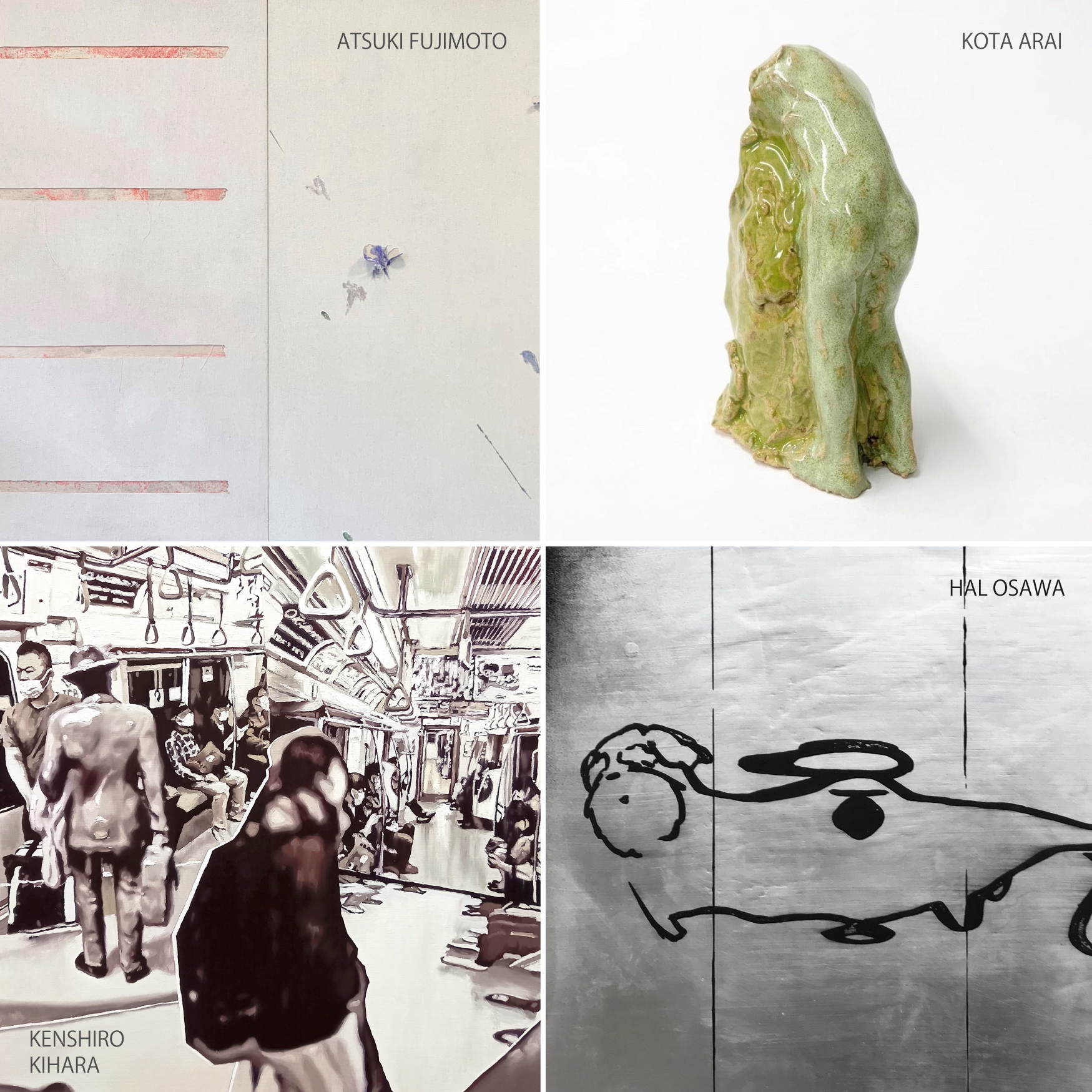 We are pleased to announce the group exhibition "Hajimareri" from Saturday 8 to Sunday 23 January 2022.
Exhibition title: "Hajimareri"
Participating artists: Atsuki Fujimoto, Hal Osawa, Kenshiro Kihara, Kota Arai
Period: 8 January (Sat) – 23 January (Sun), 2022
12:00-19:00 Monday, Tuesday and Wednesday, closed
Open on 10 January (Mon)
Atsuki Fujimoto creates new "paintings" by carefully intertwining the material approach of layering and peeling fabric and the unique properties of motifs. Using a photocopying machine, Hal Osawa expresses the visualization of "impossibility" and "incompleteness" through the displacement created by the act of "reproduction". Kenshiro Kihara focuses on toys and figures that he has been familiar with since childhood, projecting himself onto them and drawing them in a way that encompasses both purity and cruelty. The group exhibition of these four artists will be the first exhibition of 2022 at ARTDYNE.
The recent disasters, epidemics and conflicts that have invaded our daily lives. From the moment of their birth, this generation has been forced to choose between too much information. In the midst of this inescapable wave of information, they continue to search for something they can believe in. Their work reminds us of certain values and unique sensations that remain unchanged for a long time, beyond the fragile human mind. It is something new and nostalgic, something we don't usually notice, but which is really important.
We would like to invite you to the first exhibition of the year 2022, "Hajimari", to discover the different expressions of the four artists and to give us your feedback.