Winter Group Show "In this day and age"
2020.12.18 – 2021.01.17
Yasuhide Kunimoto, Ayako Inoue, Yukiko Nakano, Kumi Oguro
Co-organized by Nii Fine Arts Tokyo and ARTDYNE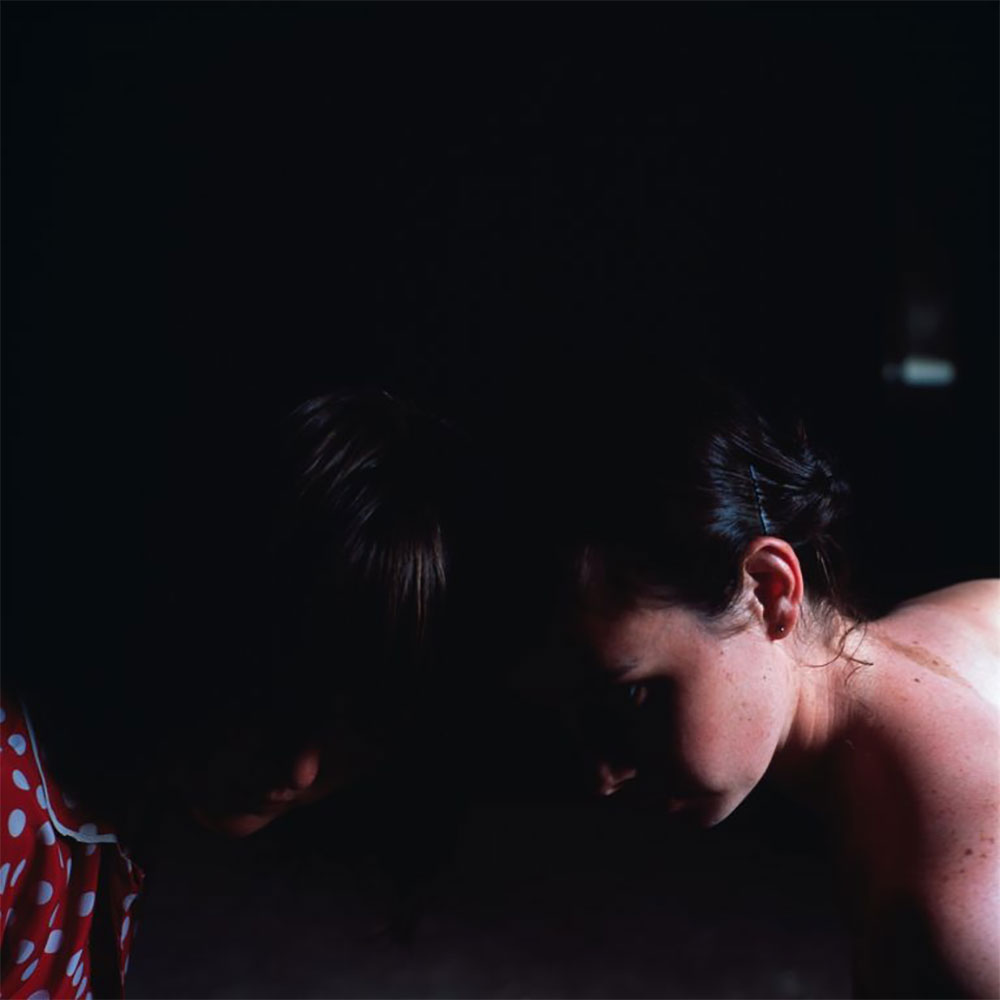 Kumi Oguro "Heads" Lambda Print
ARTDYNE and Nii Fine Arts Tokyo are pleased to announce that the Winter Group Show "In This Age" will be held from December 18, 2020 to January 17, 2021.
Winter Group Show "In This Age" will be held from December 18, 2020 to January 17, 2021.
We have built today's society by overcoming unavoidable events such as wars and disasters. And today, with the new threat of a new coronary infection, we need to rethink our way of life itself, and at times, even our relationships with others are being denied. The future is uncertain, and a variety of anxieties cover the world, but the role of art is being reevaluated by those who live in the midst of this uncertainty.
In this exhibition, Nii Fine Arts Tokyo and ARTDYNE, which share the same gallery space, will introduce their respective artists. From Nii Fine Arts Tokyo, we have Mariko Inoue, who uses oil paints to capture everyday scenes that shift with a texture that blends into the picture plane, and who examines the boundaries between self and others and the way things are; Yasuhide Kunimoto, who focuses on "people" as ambiguous entities and depicts people as beings who move back and forth between "individuals" and "something" that is nothing. From ARTDYNE, there are four artists: Kumi Oguro, who consistently works on theatrical composition and expression of female physicality, and Yukiko Nakano, who depicts ordinary motifs taken from daily life in terms of both flatness and materiality.
Through this exhibition, we hope that viewers will be able to proactively experience and share the expressions of these artists, and that it will help everyone to take a fresh look at "this age" and move forward into the future.
Please note that admission may be limited depending on the situation. We ask for your understanding in this matter.
Translated with www.DeepL.com/Translator (free version)
Biography
Yasuhide KUNIMOTO
Born in 1984 in Oita Prefecture.
Graduated from Kyushu Sangyo University, Department of Fine Arts, Painting Course in 2006.
Participated in the Mino Artist in Residence Paper Art Village.
He participated in the "BEPPU PROJECT 2015" and created a 40-meter mural painting in 2015, and was an invited artist for "Local Prospects 2" at the Mitsubishi Estate Artium in 2004. Participated in the "Oita Art Chronicle" at the Oita Prefectural Museum of Art in 2004, and in 2007, participated in the "SPIRAL" project, creating a 15-meter mural in the downtown area of Oita City.
Artist Statement

In 2020, a series of scheduled exhibitions have been cancelled or postponed. I suddenly felt as if I was left up in the air. So I started wondering what I used to enjoy doing in my free time as a child, especially when I was alone. Kendama, Mini 4WD, Super Nintendo, comic books, etc. came to mind, and I remembered that I was an avid collector of sports cards. I brought out a file from my parents' house that contained part of the cards I had collected back then, and browsed through it. Some of them I found there were wrestling cards that said you had to collect nine different types to complete a picture, but I hadn't managed to get all of them. Just three more cards. I wondered if I could find them, so I searched on the Internet. The missing pieces were quickly filled in, and the brave figure of the first Tiger Mask appeared, proudly holding up the golden trophy.
Yukiko NAKANO
Born in Tokyo in 1989.
EDUCATION
Graduated from Tama Art University, majoring in oil painting in 2015.
Major exhibitions: "Emerging2018 Yukiko Nakano Exhibition 'What we overlook'" (TOKAS Hongo, Tokyo), "Old diary, commuting and walking" (Circle gallery & books, Tokyo, 2017).
Honorable Mentions and Grants: "The 20th Graphic 1_WALL Jury Encouragement Prize, Atsumi Kikuchi Selection" (2018), "The 31st Holbein Scholarship" (2016).
Artist Statement
Recently, I often go to Home Depot.
I like the plant section and often go there to look at the plants, but the houseplants lined up there look somehow bored. When I had to stay at home during the spring and summer of this year, I had difficulty in starting to paint, even though I had time.
I felt bored and idle, impatient but in a daze.
I had a feeling that the houseplants at the Home Depot somehow overlapped with my vague feelings. Perhaps that's why I feel a little relieved as I paint now.
Kumi Oguro
1999
Lives and works in Antwerp since 1999
Exhibitions:
2019
Kumi Oguro, Yuuki Takagi Duo Exhibition, ARTDYNE, Tokyo
BREAK A LEG: Performance-based & Constructed Imagery, Arkansas
2017-18
Violence Silencieuse, Pulchri Studio, Den Haag (Duo with Joris Link)
Violence Silencieuse, NL=US Art, Rotterdam (Duo with Joris Link)
2017
Several Shapes of Poison, AIP, Hoboken (Antwerp)